Do You Offer Financing?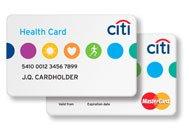 YES.
Kaczmarski Hearing Services offers a payment plan through the CitiHealth Card. A brief application for the CitiHealth Card can be completed in our office, at your own home, or online. It can be phoned in while at our office, or from home, or submitted online, with immediate processing by CitiHealth, allowing you to proceed with your purchase of new hearing aids on the spot. CitiHealth offers a 12 month interest-free payment plan for approved applicants.
Call our office for details and other options.