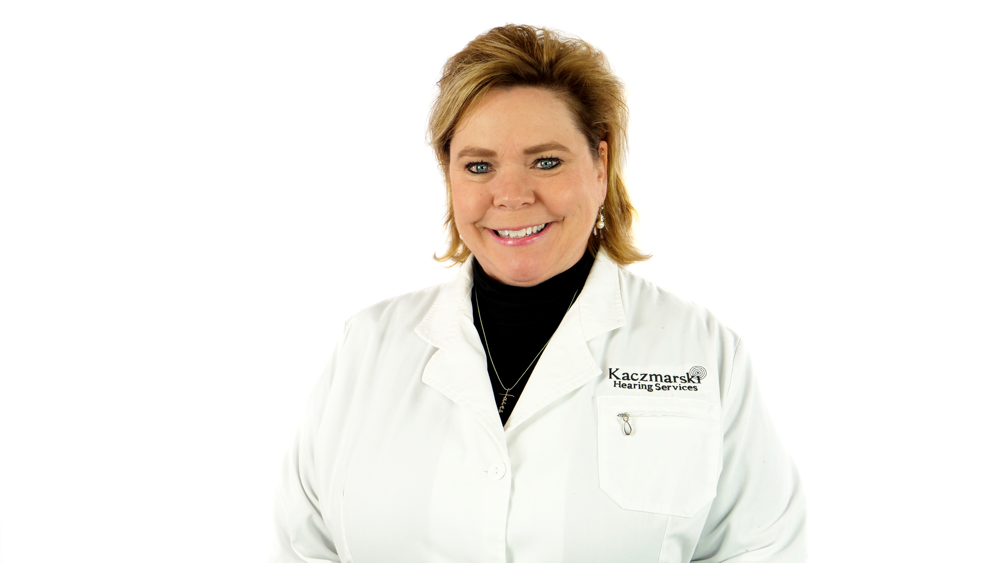 Audiologist
---
Beckie Kaczmarski received her Bachelors Degree in 1986 and her Masters Degree in 1988 from Central Michigan University. She is originally from Detroit and found herself in Grand Rapids after her initial education was complete. In August of 2006 she received her Clinical Doctor of Audiology Degree from A.T. Still University.
She worked in a local private practice for 6 years dealing with all populations, but was specializing in pediatrics. Through that time she witnessed an ever changing environment which inspired her to start her own private practice in May of 1994. She says, "I always welcome challenges and I thought this would be a perfect fit for me." 24 years of devotion to her practice has led her to fill a niche in the area. "I wanted to be known for education, ethics, and high standards in a friendly environment. My original motto was 'We treat you like family.'" She feels that this is the reason her practice has grown so much in such a short time. She feels she has learned so much from her patients. "They enrich my life everyday. I feel it is important to get to know my patients on a personal level in order to best serve their hearing needs. This approach helps my patients feel comfortable coming in no matter what the problem may be." Outside the office she enjoys spending time with her husband and her three boys.
Meet Our

Team

Because like the saying goes, there is power in numbers! Kaczmarski Hearing Services employs the area's most elite team of Doctors of Audiology.