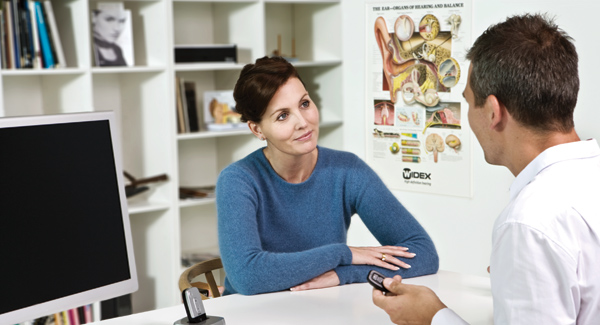 Take the Hearing Aid Challenge!
We challenge you to put your hearing aids to the test. Whether you just bought them or you've been wearing them for a long time, we challenge you to compare your current system to ours - the NEW Widex Unique hearing aid system. We call it the "UNIQUE CHALLENGE" and we'll show you how Unique will help you better detect soft sounds, hear words more clearly in quiet and noise, and put you back in the conversation. Serving communities in Grand Rapids, Walker, Wyoming, and Mecosta/Canadian Lakes.
You can hear the difference for yourself during our Challenge Event!
CALL US at 616-871-2586 to schedule your no charge personal unique challenge appointment (current hearing test required).


Not ready yet? Click Here to learn more about our audiology practice.