S Series iQ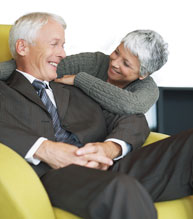 Restaurants? Cars? Crowds? No Problem
Hearing comfortably in noise has been one of the biggest problems for people who wear hearing aids. S Series™ iQ is designed to hold speech volume up and pull noise down. So you hear more of what you want to hear, like conversations and companions, and less of what you don't, like wind and background noise.
Talk to us to see if S Series iQ hearing aids are right for you.
S Series iQ Features:
Technology
Benefit
Voice iQ
Designed to maintain speech understanding in noise and reduce listening effort.*
PureWave Feedback Eliminator
Virtually eliminates buzzing and whistling.
Advanced HydraShieldR
Proprietary technology designed to make your hearing aid impervious to water, humidity, sweat, rust and corrosion.
T2 Remote
Lets you adjust memory or volume settings using any touch-tone phone.
Sweep™ Technology
Make volume and memory adjustments with the simple touch of a finger.
Music & Television Processing
Memory capability that allows your hearing aids to automatically adjust to the preset music and TV listening settings most comfortable to you.
*Sarampalis, A., Kalluri, S., Edwards, B., Hafter, E. (2009). Objective measures of listening effort:  Effects of background noise and noise reduction. Journal of Speech, Language, and Hearing Research, 52, 1230-1240.
Features may vary based on style and technology level.
Additional Information:
Optimal listening on the phone
Anyone who wears hearing aids knows telephone conversations can be difficult. With Automatic Telephone Solutions, Starkey hearing aids virtually eliminate feedback while automatically adjusting for optimal communication on the telephone.
Convenient and intuitive features
Automatic voice and tone indicators tell you the status of your hearing aid, battery and when you need to make an appointment.
Financing
Patient financing is available.