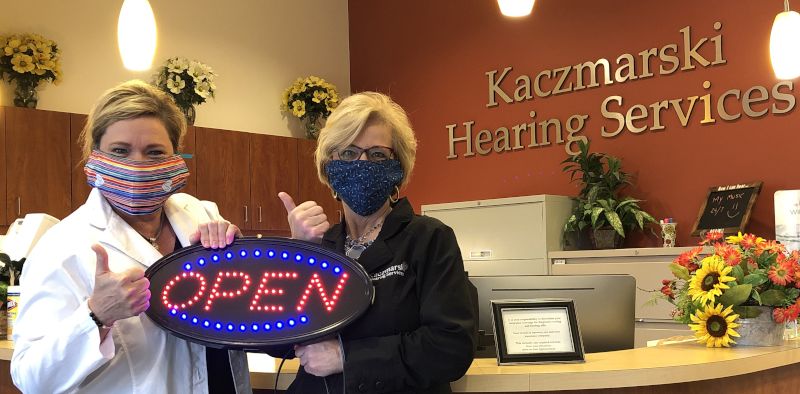 GREAT NEWS - WE ARE OPEN!
We are OPEN and as always we are prepared to give you the best service possible!
THANK YOU for your loyalty over the past 26 years!
We support small local businesses too!
Our number one concern is the health and safety of our patients and employees. We have made significant changes in our operations to follow all CDC guidelines for disinfecting and social distancing!
We are offering 4 options to assist you.
Curbside Service for all cleaning and adjustment appointments and supply pick ups (such as batteries and filters and repaired hearing aids)
Personal appointments inside the office for evaluations, fittings and adjustments.
We can ship supplies to your home
We offer remote "telehealth" appointments on a limited basis
Please leave a message as we expect to be very busy helping our patients!
We return ALL phone calls!